SCAFFOLD RENTAL SERVICES
We offer many beneficial scaffold rental services to ensure you are not on your own, we can meet any needs that arise with your job, from conception to completion. Let our knowledgeable, efficient and helpful team support your project.
Not only does Universal Scaffold Systems rent and sell safe, high-quality scaffolding in the tri-state area and throughout the country, we also provide valuable scaffolding services to support our products. Our sales, customer service and engineering departments offer personalized services such as; scaffold layout assistance, CAD drawings, job site visits, scaffold erection, dismantling and training to name a few.

Rely on more than 80 years of experience to make your next scaffold project productive and profitable. Let us handle your scaffolding requirements so you can get your job done quickly and safely.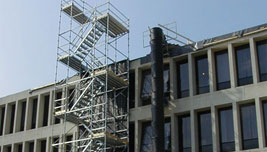 ON-SITE SCAFFOLD RENTAL SUPPORT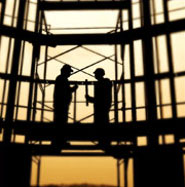 On-Site Support Services
Job Site Visits – Before, after or at completion our sales staff will visit your jobsite to insure an accurate build.
Scaffold Layout Assistance – Get the right scaffold product, and quantities for the scope of project.
Delivery and Pick-Up to and from your job site.

SCAFFOLD RENTAL ENGINEERING
& CAD SERVICES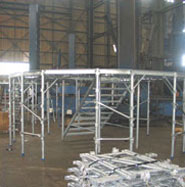 Engineering & CAD Services
Computer Aided Drawings - CAD.
In House Engineering Department – Ensure the structural code of your project.
Load and OSHA compliant.

SCAFFOLD RENTAL ERECTION & DISMANTLING SERVICES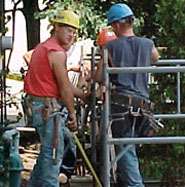 Erection & Dismantle Services
Experienced and Knowledgeable scaffold erectors – Erects your scaffolding access project to engineered specifications.
When project is complete, we dismantle and transport scaffold equipment away.

SCAFFOLD RENTAL SAFETY & SCAFFOLD RENTAL TRAINING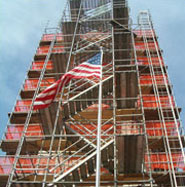 Safety & Training
Training Classes available at your location or our Zelienople office
Certified and accredited SAIA instructors
Meets federal OSHA standards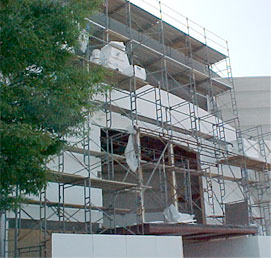 Click here and see how we can help with your scaffold rental needs.
Submit your information and a Universal Scaffold Systems Representative will contact you shortly.